First of all, let me apologize for my horrid title. I couldn't think of how else to say it and I tried numerous ways, trust me. Second, please stay with me till the end of my writing. I chose the movie because in my opinion there has never been another movie that has depicted the emotions I experienced in Rochester, Mn so well. In no way should this post be taken lightly because I am using cartoon images if you saw the movie you know how it went over the heads of kids right into the heads of adults. The movie was about a young girl who experiences joy, sadness, fear, anger and disgust as her and her family move to another state. Watch the trailer and then continue reading if you haven't yet seen the movie yet so you can understand where I am about to go in this post. And the thing about emotions, well with me anyway, I can experience more than one at a time, and they don't come in any particular order.
Ride the wave of emotions with me. As I tell you about my joys, sadness, fear, anger and disgust of being in my home state of Minnesota. At first I thought, I had a bad experience, but that is not entirely true. A portion of my time was bad. I would rather say I had an emotional experience because I experienced a range of emotions while in Rochester.
I experienced JOY because I was going on my annual girlfriend's get-a-away. The trip is in the state of Minnesota and it is what you would call a stay-cation where you experience things you have never experienced in your hometown. Most of us, take our states for granted. Always thinking the grass is greener on the other side of the world. This weekend, I was free from all responsibility. No kids or husband calling my name.
I arrived at Kahler Inn and Suites and it was just like the reviews said, grand! It wasn't a typical Marriott property, but it was clean and just modern enough to suit my taste.
Friday night the JOY continued when 3 ladies and I dined at The Loop Restaurant
We had a nice time enjoying the mild weather, good conversation and food.
We then returned to the hotel to play a game of spades. We looked for a place where we play cards and first we went up to the hotel lounge (pictured below) which is a nice space but directly across from hotel rooms.
We didn't want to disturb anyone so we decided to go to the Caribou Coffee lounge area. JOY stayed around until about 1105pm, prior to that we laughed till we cried and put on our serious face as we contemplated playing our hand.
Well, SADNESS thought JOY had been around long enough and decided to show it's face. The 11pm Kahler Inn and Suites staff member was used by SADNESS to enter into our space. While, the previous staff members got off work, I guess they didn't notify the paranoid staff member that there was a group of Black women in the Caribou Coffee lounge. So the staff member peered at us with anxiousness then blurted out "Do you guys work here" Whoa, where did that come from? We wondered. So as the picture shows below a group of dignified White women playing cards, but we must be 'The Help.' Okay, now some folks are saying why did I have to go there or play the "race card" in this post? Well, I told you to stay with me through this journey of emotions and keep reading because SADNESS still hasn't gotten her way.
Photo credit: The Help
Our group was offended because in no way would we be playing cards instead of working, nor did we have on clothes for work, and it felt like we were unwanted. However, we decided to let it go until the security officer came to our table.
The security officer said "excuse me ladies, are you residents of this hotel" meaning Kahler Inn and Suites. We again were shocked by the questions we were getting from the staff. We kinda chuckled and said residents? Well, it was the first time we heard hotel guests being referred to as residents. So we answered "Yes, we are residents" to let him know yes, we were paid guests. He saw the looks of shock on our faces and he apologized and threw the front desk staff "under the bus." He said that the front desk staff alerted him to our presence because normally the Caribou Coffee staff closes the gate when they close at 11pm. Well, both staff members didn't bother to check in the back of Caribou Coffee because the employee's of Caribou were doing their closing procedures. Shouldn't a lightbulb have gone off in the heads of one of these two that if the store closes at 11pm and it's only a few minutes after, they are probably still in the back of the store.
Bam! SADNESS got her foot in the door, we all were talking at once expressing how we felt that if we didn't work there then there couldn't be a way that we could afford to stay there. I can't speak for everyone else, but I know SADNESS is what I felt at that moment. "Really is all I could think. Is this really happening?" And the answer was yes, and this is why it was so sad.
After confirming with the security officer that we weren't doing anything wrong by playing cards in Caribou's lounge area and that we were "residents" of the hotel we continued to play cards until 1am. It was a great time, but I knew I had business to take care with the hotel management the next day, there needed to be cultural sensitivity training done with the entire staff of Kahler Inn and Suites.
SATURDAY MORNING
JOY showed her face again. Some of the ladies had spa treatments at Tender Touch of Healing and we wish she lived closer so we could frequently support this business. She treated our group with respect and care. Support Jan at http://www.tendertouchofhealing.com/
JOY continued throughout the morning as I toured Rochester. I visited a park, the library, the art museum, and the farmer's market. 
After a beautiful sunny morning, ANGER decided to get in on the fun.
The four us had a trolley tour scheduled but we learned at the pick up location that the trolley was cancelled for the day. Yes, in a way that made us angry because everything was planned by time for our weekend get-a-away so this threw  off our schedule. However, this was a minor setback. We decided to look around the downtown mall and kill some time.
On our way back from downtown mall is when ANGER, DISGUST, & FEAR showed up all at once.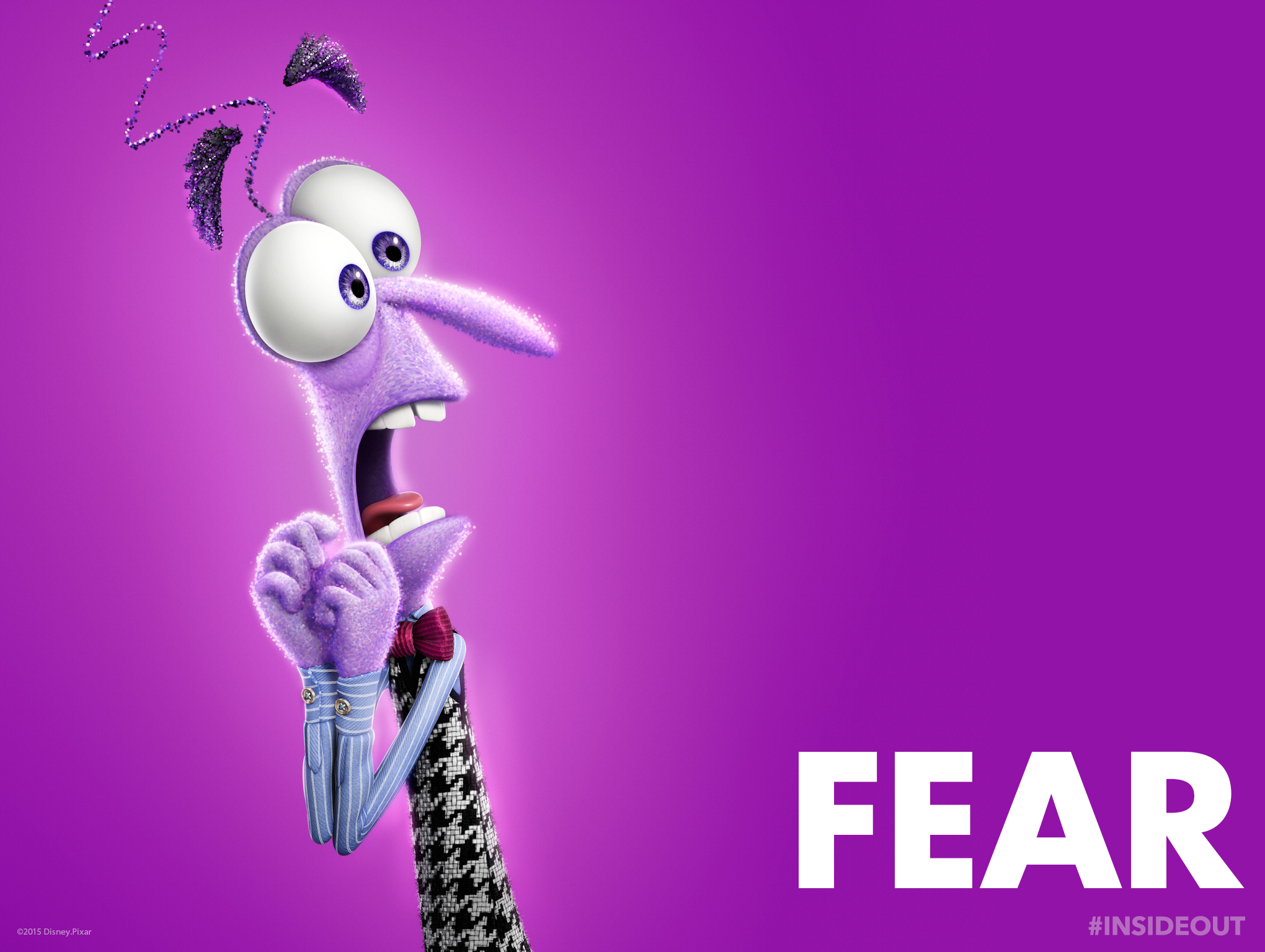 WE WERE STOPPED BY THE POLICE IN FRONT OF OUR HOTEL LESS THAN 24 HOURS AFTER THE HOTEL STAFF SENT SECURITY TO OUR TABLE!!!!
I have to say when I started out on this blogging journey, I want to only report the good news, but life happens and as we learned in the movie without SADNESS, ANGER, or FEAR we would not know JOY!
The police officer said there was a report of a disturbance at the local restaurant Victoria's in Rochester by three Jamaican women. So the only thing this officer had on us was that we had brown skin. She couldn't have gotten their height, weight, description or anything else. We clearly were 4 women and I am positive we didn't have on the same clothing as the women did. If there were any Jamaican women in Rochester at all. When I tried to tell the officer of how this was the second incident based on race in the last 24 hours she got upset and started mocking "Black Lives Matter" then she said well "Cops Lives Matter" and sped off. She was one the rudest and racist cops I have ever encountered. We were guilty in her eyes, of what I don't know. I mailed in my complaint form last week. I hope the police department doesn't sweep this under the rug, this officer doesn't need to be on the streets.
I made 2 collages based on our experience in Rochester, Mn.
Here is one.
One of us, thought aloud "If the officer would have gotten the same report of 3 White women in Rochester, would she stop the thousands of White women in Rochester or try to get a better description than just the skin color?" 
I fought for JOY to come back but it was truly hard to get her to surface. I wanted to scream and cry but I held it in and continued with the day. After, the last incident with the police, I knew I had to let the manager know about Friday night. I knew we had to sit down and talk and have a heart to heart about how we felt in his hotel. At first, he didn't appear comfortable with me and I wondered to myself do I look scary? The answer would be no, but there are so many stereotypes out there to cause others to fear Black people. It reminds me of the song by Public Enemy " Fear of a Black Planet" that speaks about the fear of mixing Black and White in social situations.
This is definitely not the first encounter, I have had with racism, but it was one the SADDEST, because we truly wanted to get away from the cares of the world, but yet the cares of the world were waiting for us when we stepped foot on the grounds of Rochester, MN. I am ashamed to call Minnesota my home state after this incident. 
I am not sure what will come of the police complaint, but I appreciate Kahler Inn and Suites for attempting to make the hotel situation right by giving us a free nights stay in the hotel and paying for our dinner on Saturday night, after returning from the movie theater. The dinner at Crossings was marvelous by the way. A free meal can't take away the deep rooted pain that we experienced from the hidden message that we are still not good enough, but it did make us feel better and we appreciate Kahler Inn and Suites. Saturday night JOY showed her face again. And Still…We Rise!
Note: If anyone has experienced any mistreatment from the Rochester, MN police now is the time to speak up several cultures go to the Mayo Clinic and I am sure they don't want to lose our dollars, but unless they change their practices we may need to boycott. I know some people have to go to this particular Mayo, but if we have a choice, like those coming from other states I am sure they want to show their commitment to equity. So I want to hear from you because I will be letting the mayor know and I will be writing into the local newspapers.
Here is the other.
*Sponsored post